Installing ClamAV on a cPanel Server
ClamAV is an popular open source anti-virus toolkit for *nix, and while many people don't find much value in using antivirus software on Unix, it is very useful for email scanning. cPanel's implementation allows end users to run scans on their home folders, public FTP folders, mail, and public_html.
It's really hard to install ClamAV on cPanel – if you're too lazy to click a couple buttons. Simply go to WHM > Manage Plugins and enable the ClamAV Connector, and you're good to go.

After this is done, you can go to WHM > Configure ClamAV Scanner and set scanning options for the entire server or specific users: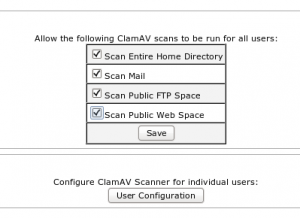 You should now see a Virus Scanner option in cPanel. If you don't, you may need to enable it in Feature Manager.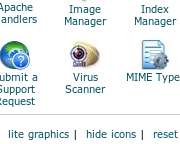 From here, cPanel users can run scans on any permitted items.
For administrators, here are a few quick commands that may be useful:
Update antivirus database:
freshclam
Scan a directory and print out infected files:
clamav -ri /home
Scan a directly and remove infected files and emails:
clamav -ri –remove /home